Fertility
[wpcol_2third id="" class="" style=""]
Numerous studies confirm the effectiveness of acupuncture for increasing pregnancy rates in women undergoing in vitro fertilization (IVF). In fact, studies indicate a 40% to 91% improvement of success rates for patients who receive acupuncture in combination with traditional Western medical practices.
Acupuncture Plus specializes in fertility treatments for both women and men. Carol LeCroy brings a wealth of knowledge from post-graduate study in fertility enhancements, as well as a decade of close work with the Colorado Center for Reproductive Medicine, the world-renowned clinic of Dr. William Schoolcraft. Applying this substantial experience, she uses Traditional Chinese Medicine treatments to re-educate the nervous system while improving ovarian functioning. She also counsels patients on the impact of dietary and lifestyle choices, helping them achieve better results from IVF and superior physical preparation for pregnancy and childbirth.
Acupuncture Plus relies on a wealth of fertility treatment experience to help women:

Reduce stress
Balance hormone levels
Increase thickness of the uterine lining
Improve egg quality
Offset drug reactions from fertility treatments
Address ovarian cysts and uterine fibroids
Increase the flow of blood to the reproductive organs
Enhance overall ovarian functioning in women of advanced maternal age
Regulate menstruation and improve ovulation
Improve sperm count and quality in men
Learn more about how modern nutritional supplements and specialized herbal formulas can affect fertility at the Acupuncture Plus Online Pharmacy.
[/wpcol_2third]
[wpcol_1third_end id="" class="" style=""]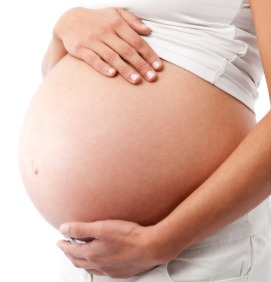 As we have struggled through infertility and are now finally ready for our IVF procedure, Carol has been the stability needed while we rode this roller coaster. When I arrive at Acupuncture Plus, I know, and my body knows, it's my time.

-Claudia
[/wpcol_1third_end]