Pain
[wpcol_2third id="" class="" style=""]
There are thousands of studies demonstrating the effectiveness of acupuncture in treating pain. Since acupuncture is all about opening the body's natural energy pathways, the treatment of pain often means addressing energetics to clear a blockage that's causing discomfort in the affected area.
At Acupuncture Plus, Carol LeCroy combines direct treatment of the problem areas with a holistic approach to relieving pain through a restoration of the body's natural balance. Her treatment begins with opening up proper energy flow through the pathways that impact the painful area. Often, these referral points are missed by more direct pain treatments, allowing the discomfort to return as soon as those treatments wear off. Her background in massage therapy (1990 graduate of the Boulder School of Massage), gives her a greater knowledge of anatomy and trigger point therapy to enhance her treatments. In addition, Carol employs modern nutritional supplements with anti-inflammatory properties, as well as Chinese herbal formulas, to sculpt a personalized, long-term solution to your pain.
With more than a decade and a half of experience dealing with pain symptoms, Acupuncture Plus can help patients:

Correct deficiencies within the body that cause painful reactions
Treat pain from sports injuries and work-related strains
Counteract the effects of stress that are manifesting in physical discomfort
Decrease headache and migraine pain
Reset the body's balance to offset discomfort caused by repetitive activity
Address post-surgical pain
Reduce discomfort from arthritis and age-related maladies
Restore proper energy flow and hormonal circulation to provide overall well being
Learn more about how modern nutritional supplements and specialized herbal formulas can help alleviate pain at the Acupuncture Plus Online Pharmacy.
[/wpcol_2third]
[wpcol_1third_end id="" class="" style=""]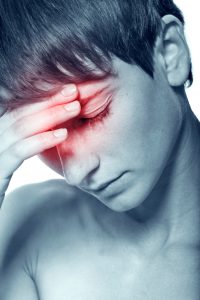 I have been seeing Carol for approximately eight years. Initially she treated my back and neck and was instrumental in allowing me to continue to play golf after two serious car wrecks. Carol's treatments have allowed me to continue other activities, such as playing guitar and fly fishing, almost completely pain free. I have also been almost totally arthritis free (without any prescription drugs) for more than six years.

-Phil B.
[/wpcol_1third_end]